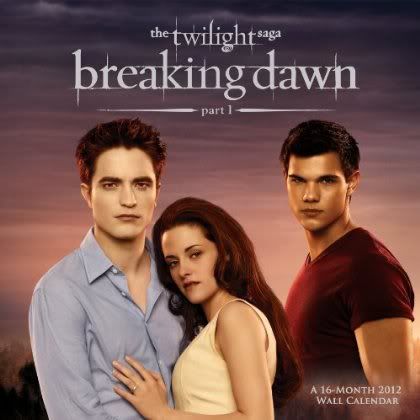 Comic-Con is chockablock with panels and presentations and Q&A's and autograph signings. It can all get a bit confusing — check out the full schedule here if you don't believe us. To guide you through next week's geekfest, we've put all the big TV and movie presentations from the massive Hall H and Ballroom 20 rooms in one place. We'll be talking about some of the less-hyped hidden-gems of Comic-Con later this week, but consider this your guide to what people will be talking about on Twitter, hour-by-hour.
HALL H
THURSDAY:
11:15 a.m.-12:15 p.m. The Twilight Saga: Breaking Dawn — Part 1 – Summit Entertainment presents a sneak peek at the highly anticipated next chapter of The Twilight Saga. This is a must see for fans interested in the story's final chapters. You'll see exclusive footage from The Twilight Saga Breaking Dawn Part 1 and be treated to a filmmaker and cast Q&A session providing details on the first half of the epic two-part finale.
SATURDAY:
3:30-4:15 Universal Pictures: Snow White and the Huntsman – Universal Pictures is bringing the stars and filmmakers of its epic action-adventure film based on the script Snow White and the Huntsman to Comic-Con. Scheduled to appear to discuss their roles in this breathtaking new vision of the legendary tale are Kristen Stewart (Twilight), Oscar winner Charlize Theron (Prometheus), Chris Hemsworth (Thor), and Sam Claflin (Pirates of the Caribbean: On Stranger Tides). Director Rupert Sanders (Halo 3 campaign) and other filmmakers will also be on hand to reveal exclusive footage. Q&A session to follow.
SOURCE