I'm a lucky guy. I'm hoping it's created luck and I have a shred of talent, but for this one, I just felt blessed. Michael Sheen was a pleasure to deal with this past Wednesday when I had him in the Hermann & Audrey studio shooting him for Hamlet, opening at the the Young Vic Theatre, in London England.
I've had the pleasure to shoot a few actors in my day. It's rare that I'll get the amount of time that I just had with Michael, and we really made the most of it. Before my very eyes, I witnessed Michael turn into Hamlet, a broken, beaten down version, and convey it time after time in a single frame. I'm telling you, it was fucken beautiful. He had to rinse and repeat as we went through a range of lighting options and background selections in the studio.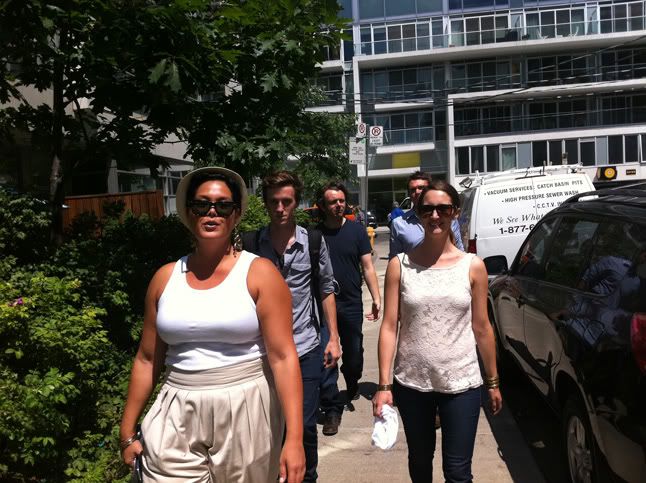 I'm no fool so I brought on my sure thing, Dee Daly (Judy Inc.) on grooming. Here she is doing our first beard modification. She was on set all day helping Michael look the part of Hamlet on the hair and grooming side. My producer Jacquelyn West, I can't do much without, she had everything single thing arranged for my shoot with Michael from Limo service from his secret Toronto location to Hermann & Audrey and back, not to mention countless back and forth with Alan in England while we pulled this whole thing together.
We did get much out of this shoot. All Hamlet posters and promo, publicity for print, web, and tv. As well as all the press related images of Michael Sheen for this run of Hamlet, through out the UK and the world. Over all, a smashing day. The final images will be released in the coming months leading up to the late October release of Young Vic's Production of Hamlet. You'll see them. I promise.