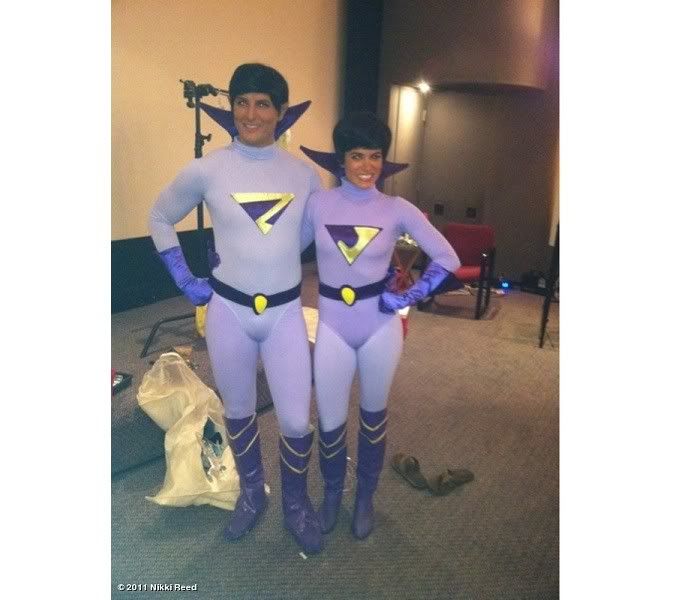 Twilight Saga star Nikki Reed ("Rosalie Hale") has finally completed her journey into the realm of social networking by beginning a Twitter page. You can follow her at
@NikkiReed_I_Am
. She also joined Facebook and WhoSay. Those accounts are linked to in this article (which you can bookmark for continued updates on other Twilight castmates as well, by the way).
For her first day on these sites, Reed decided to share a few picture goodies, including a glimpse at her at a Seventeen Magazine shoot and this one of her and Peter Facinelli ("Carlisle Cullen") on the set of a College Humor skit he supposedly directed.
Supposed the two are dressed as "The Wonder Twins" and the skit is due to hit the web next week. Hilarious costumes; especially coupled with Facinelli's expression in this one. Whatever they're up to here, I want to see more of it.
SOURCE