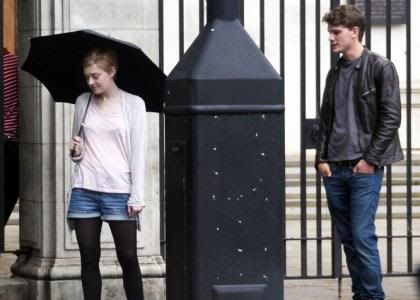 Working away on her new project, Dakota Fanning was spotted on the set of "Now is Good" earlier today (August 4).
The "I Am Sam" actress was joined on the London, England set by her costar Jeremy Irvine as she filmed scenes in the rainy weather.
"Now is Good" is about a young woman dying of leukemia who compiles a list of things she'd like to do before her death.
And it seems Ms. Fanning is super-committed to the film- she even skipped the "Breaking Dawn" promotions at Comic-Con last month in favor of staying at work.