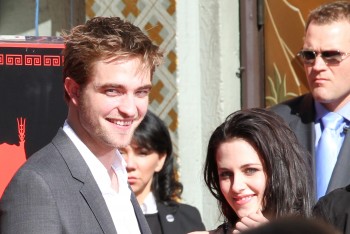 It's apt that she brings up Lautner's media savvy. The three Twilight leads are a study in diversity – Lautner is the ultimate pro, Stewart awkward and uncomfortable, Englishman Pattinson somewhere in the middle.
"Actors have this really weird position – their jobs are wrapped up in their personal lives,"
Stewart says.
"Not just personal lives as in, 'Who are you dating?', but my life is my job, I love it
.
"You can't always be so candid. I definitely learnt from Rob, he really shines when he's just funny. He's so appealing in a general way – like I've see him on TV and I go, 'Hmmph, you're like really good on TV!'
.
SOURCE